Pinkcity: Gemstone Jewelry Supplier Has Advanced Production Facilities
Pinkcity Jewelhouse Private Limited is a manufacturer of plain and gemstone studded jewelry made of Karat gold, silver, and brass.
The company's RJC and ISO 9001 certified factories are audited for top global retailers and by independent agencies like Sedex, Intertek, and Qima.
With 50+ customers in 11 countries, the manufacturer boasts regular on-time shipments, and exported 1.8 million products shipped in 2021. 
Products
Karat gold jewelry 

Sterling silver jewelry 

Electro-forming

Mixed metal jewelry

CNC gem cutting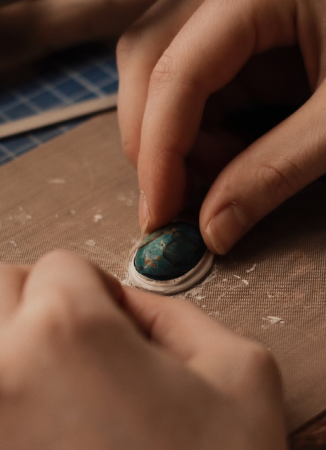 Industrialising artisanship.
Customised/ready available products.
Constantly refining offerings.
Identifying client's pain points.
Giving measurable value to clients.
Offering optimised pricing.
Providing smart merchandising.
Employing latest design/CRM tools.
Using analytics for real time decisions.
Maintaining client confidentiality.
Pinkcity has 3 factories in with a total area of 120,000 sqft, and employs 1100 artisans and professionals, including 40+ designers and visualisers.
Neoteric CAD/CAM Infrastructure.
Leading edge electroforming tech.
Ultra modern electroplating facility.
Advanced CNC apparatus.
Product reliability lab. (Industry first)
Customer specific design conducts.
Contact Pinkcity Jewelhouse Private Limited
Submit the form below to send your product requirements to this supplier directly. They will get back to you via your e-mail.