Add a Cause to Your Made-in-India Private Label Brand
Selling on Amazon is highly competitive, and businesses need to differentiate their product to be 'seen' in the melee. One of the best ways to differentiate your business is by adding 'heart' to it.
Payman Lorenzo, Founder, The Leaders with a Heart Movement and also the host of the popular 'Leaders with A Heart' podcast, says that competition will become irrelevant when you add 'heart' to your work. In a passionate talk with Indiasouricing.net, he emphasizes that to grow in business you have to not just earn profits in money but earn the profit of self satisfaction that comes with helping others grow too. 
Watch the video below for the full interview or read a summary below.
What's a business with a heart?
When you align your business with a cause that is dear to you and that also resonates with your audience, then your business has a heart. There is a difference between doing business to meet commercial ends and doing business for emotional satisfaction which also positively affects people around you.
Mark Twain said that the two most important dates in our lives are one when we are born and two, when we realize why we are here. Profits can take care of the needs of a person but after some time you need more from life. When you have a purpose to do good, then you are not leading a life on autopilot anymore and you will become a very different person from what you started.
A survey done by Deloitte in the early 2000s revealed that 72% of Americans surveyed said that if pay, location and career prospects are equal, they would like to work with companies that are more socially conscious and are cause driven. The same applies for ecommerce and your business too. The mantra for business now is 'In Lifting Others We Rise'. 
And how can we do that?
Empower your customer: Most people want to do good. Due to the dearth of time and money, they may not be contributing to society. When they see that by buying your product, the proceeds are being shared for a 'cause' they will want to choose your product over others – not once but many times. They feel the support for the cause when they support you!


The 'goodness' element:  Buying a  product that has a cause associated with it gives hope and inspires too. Your customers will become your avid, royal, raving and evangelical fans who will talk positively about your business and will also give word-of-mouth referrals.


Your passion and their trust:

When people find a company that's cause driven, they will trust it more. Your passion for business combined with a purpose to 'do good' permeates in the relationship you build with your audience.
The importance of a powerful story
Stories sell. It is a story that will make people remember your product. If you have identified your customer and your product is going to take care of their emotional needs, then your story will do the selling automatically, naturally, organically and repeatedly. It is believed that 85% of business in the world is done by word of mouth.
You will not only be able to sell but also dominate in your niche category online with your product that serves a cause. Your powerful story and brand will get reviews that are equivalent or even better than celebrity endorsements!
Tips for promoting your story
Be a person not only a business: You don't have to only represent yourself as an Amazon FBA or ecommerce brand but as a person who has a story to tell. This story can be of you providing shoes to underprivileged children in Argentina, enabling them to attend school and not ending up in gangs.


Have a message: People don't like to be just sold things to. They are sold-out on a story! They want to know your story and how they can help you to spread your work. They will also be very receptive to your message, will remember you and will talk about you via blogs, mention you in their social media, and more. They will also refer you to people by word of mouth.


Purpose: Write about how you started your business and where you have reached now, right from where your idea was just a sketch until the final product. Identify your cause that your customers can relate to which will make them your repeated loyal fans.


Sourcing: Talk about the far-flung places where you got your product manufactured. Focus on regions where manufacturing of your product adds value and income to the region or community where you are sourcing it from.


Craftsmen: Mention who made your products, were they handicapped or the sole earners of the family or veterans. Let them tell their story via a short video clip in which they mention how the product was made with love and care, and how you have been able to help them positively. You can also insert a 'Thank You' note to the people who made the products inside the packaging along with their pictures.


Social media:

Put your product story on your Facebook groups and other social media channels because people love to buy not just from faceless corporations but from actual companies with actual people.



Weave stories into your business
To become a success, you need to add multiple layers of differentiation to your ecommerce business. This means that the more different elements you add in your business story, the more you will stand out and the more people are going to take notice now and in the future.
Differentiation: China has been a leader in sourcing products across the globe for a very long time but the market is changing, not only geopolitically but is also becoming more competitive. Therefore businesses are looking to other countries for sourcing, and India is enticing the world with its unique products and features.

In today's market you can look for alternative countries that are also gearing up for production like India, Vietnam, Indonesia, the Philippines, Sri Lanka and Mexico. You can look up on Etsy or on Facebook and explore their local markets and find hidden treasures of artisans or craftsmen.


Product research: Try to go beyond the same few softwares for research and consider other options. Type in keywords to get an idea and then work towards making something different to be able to distinguish yourselves with niche products and where you can be adventurous with sourcing it.

If proper research is not taken in launching your product, then it will be a 'Me Too Product'. This means that your product is very similar to what everyone is selling in the marketplace with regards to design, price and looks.
Customer research:

You need to research the kind of customer you are targeting. Try to identify the perfect customer and then find out their specific pain point. You can then help and serve them better by making a product that is a solution to their pain. This is needed if you want to differentiate your business and to build a solid foundation for the long term.

Powerful story:

Donate a percent of your sales for a cause of your choosing. From small actions like a meal for a homeless person to something big, like for every $1,000 of products sold you can sponsor digging of a well in a remote village in Africa. These are not expenses but will turn out to be the heart and soul of business and incidentally your best marketing tool. Once you have an inspiring story and a powerful mission, customers will come looking for you which is your ultimate aim.
Artisans' story:

The craftsmen and women that make your product will have a unique story to tell which will help to build

your brand story. Create beautiful videos on how your product is made in the community of artisans and share it on

your website

and social media

.

 

Profit from your story: Don't restrict yourself to selling random products only because they appear to be more sellable on Amazon. Profits may be there but they are going to be for a short term only. These products are not a viable option to build as a long-term brand.

The golden rule to follow is 'Giving is not just about making a donation, it's about making a difference'. The giving has to be sincere. You want to make a difference by helping people, giving them hope and also inspiring them.

This concept is gaining popularity but is still a new concept in the Amazon ecommerce sphere.
 

Your cause defeats competition: When you introduce your brand with a cause, you will put all your competitors behind because people will become your loyal fans.



You will have a window of opportunity for six to twelve months where you can be unstoppable and by the time your competition comes into the picture, you would have gone far ahead.

You don't have to worry about anyone copying your idea because your cause is unique and personal. Each layer of your drive will have an extra layer of insurance, coverage and protection against your competitors.

The cause will have a strong foundation which could get a lot of media and PR attention, which is good for your business.
Examples of leaders with a heart
The idea of doing business with a heart is gaining momentum and there are a lot of successful stories that are inspiring.
Blake Mycoskie, Founder Tom's Shoes
Blake visited Argentina in 2006 and noticed that children could not afford shoes which were needed for them to attend School. He decided to help and made a sturdy version of the Argentinian canvas shoes called Albragatta for the US market.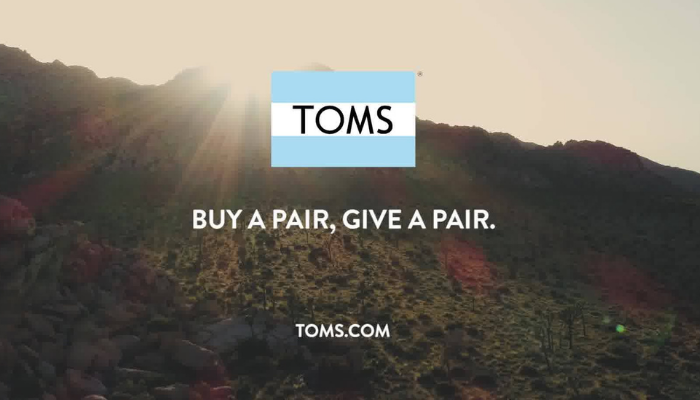 For every sale of shoes, one pair was donated to a child in Argentina. Having no experience in the shoe company and with no outside investment, Tom's Shoes became the fastest growing shoe company between the years 2006 to 2011. 86 million pairs of shoes were given to needy children. In 2013, Blake sold 50% of his company for US$300 million.
Oliver Percovich, Founder, Skateistan
Oliver went to Afghanistan in the year 2007 with three skateboards in a suitcase. He found that schools, especially for girls, were not operational under the Taliban regime. The children did not even get to play any sport.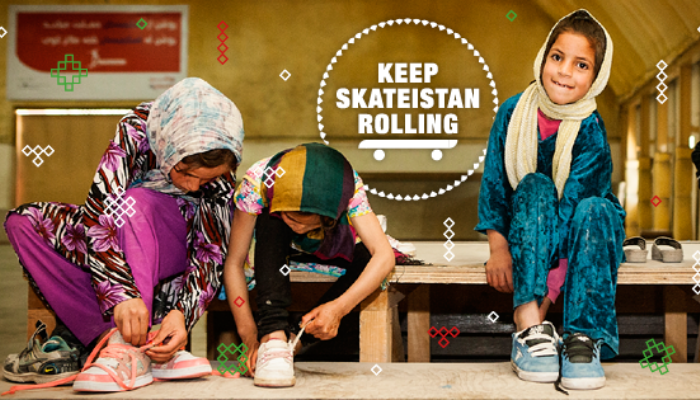 He tried helping children to have an outlet from their everyday challenges and built a Skateboarding School providing basic education. This school was made especially to encourage girls. Now, he has three schools in Afghanistan and they also have the largest indoor sporting facilities in the country.
Ralph, Founder, Silverlight
Ralph launched his brand through crowdfunding. He made hiking socks that prevent the hikers from getting blisters and also do not smell even when used for a long duration of time. Not only is he making the world's best hiking socks but with every pair he sells he plants a tree. In 2020 he was able to plant 5,700 trees and he plans to continue till he can get his own tree plantation.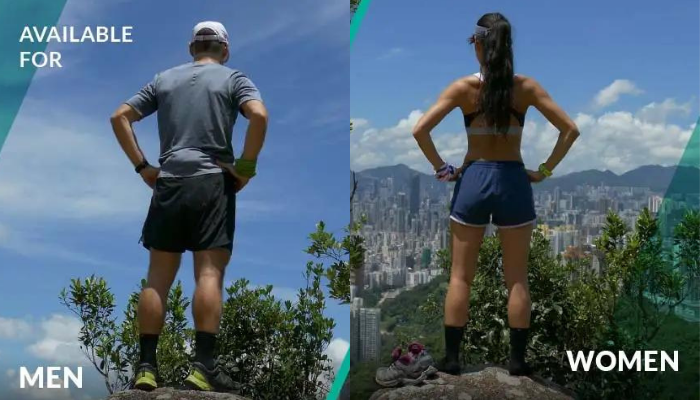 Max Summer, Founder, Care108
Max and his wife started a small farm in North Thailand. 50% of whatever they generate from the farm goes to street kids and temples and to support a small remote village.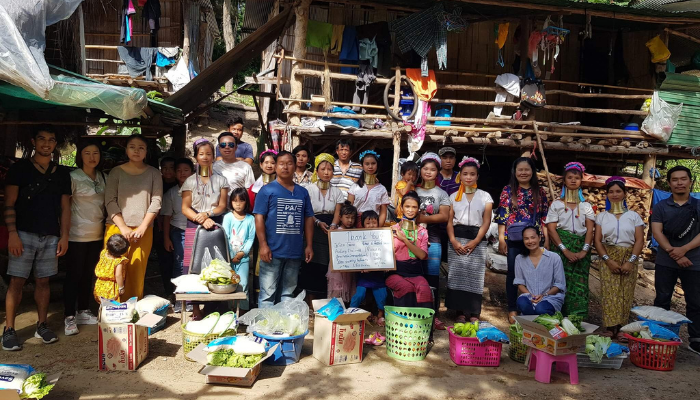 Meghla Bhardwaj, Founder, India Sourcing Network
Meghla organizes India Sourcing Trip for ecommerce and Amazon sellers. For every attendee on the event, they sponsor the education of a child in New Delhi for a whole year.
This gives the children an opportunity to get an education and a chance at uplifting their life.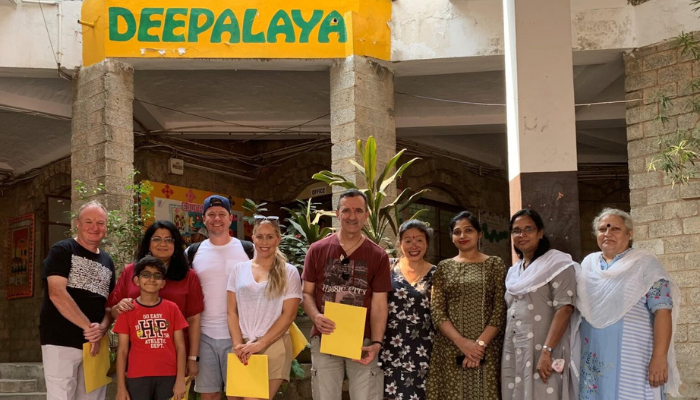 You CAN make your competition irrelevant by adding a cause to your business! 
Your product should have multiple layers of differentiation from your competitors. One of the best ways to do that is to build a powerful story about your product that lends into a strong branding around it. 
You can have a meaningful and impactful business if you believe that a single person cannot make a difference in society, but if one person is able to influence and inspire even a single person, that is enough to cause a revolutionary difference in the world.
What you sow, you shall reap. Believe in karma marketing in your business. Adding a meaningful cause will be the most important and prized goal for your business which in turn brings passion and purpose in your life with the profits!