An A to Z course to learn the ins and outs of sourcing from India
As a private label brand builder, YOU need to have total control over the product development and sourcing process so that you can buy products of the highest quality at the best possible price.
Considering the intense competition there is in retail, the only way you can be competitive is by sourcing factory direct instead of buying from wholesalers.
Presenting India Sourcing Workshop, the first-ever course that teaches you everything you need to know to import private label products directly from factories in India.
Because after all, if YOU don't manage and monitor your supply chain, who will?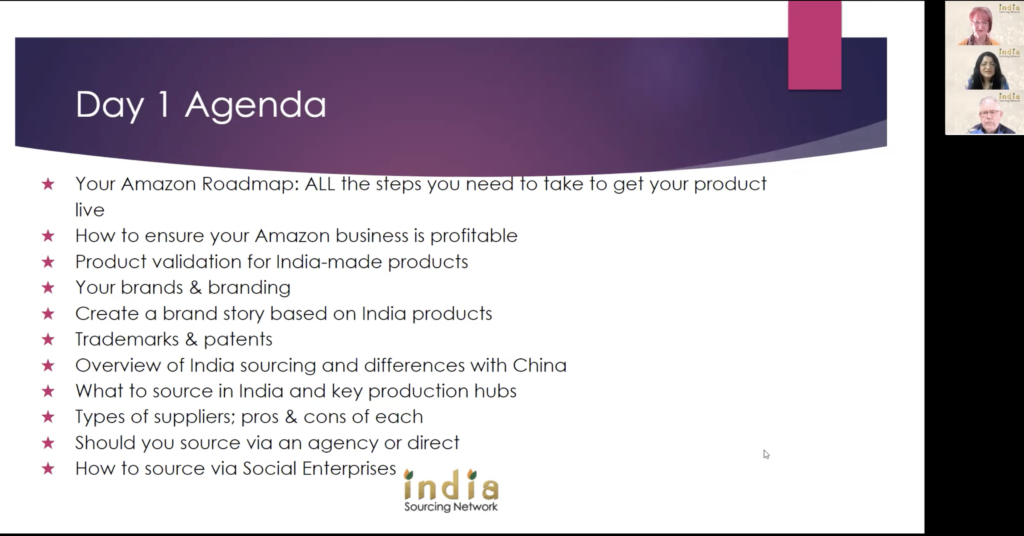 This A to Z course is for anyone who wants to learn how to source private label / OEM products from India the right way – safely, effectively and profitably.
While the workshop is geared toward e-commerce & Amazon sellers, other types of importers such as brands, brick & mortar retailers, wholesalers and distributors will also find the content relevant and useful.
In terms of experience, the course is for both new and established importers. If you are already sourcing from India, you might find some nuggets of information in the Workshop, or you might benefit from asking questions to our panel of experts. 
This course is ideal for you if you are already buying from China and are looking to diversify your sourcing to India.
Even if you are sourcing via an agent or a "done for you service", it is advantageous for you to understand the inner workings of the process so you can have more control over your sourcing.
At India Sourcing Workshop, you will learn the ins and outs of sourcing profitably and effectively.
We cover everything you need to know right from which products to source, finding suppliers, conducting QC to shipping.
By the end of the Workshop, you will have the knowledge and tools to source with confidence.
Here are the key topics covered
How to ensure your Amazon business is profitable

Product validation and keyword research for India-made products

Branding and trademarks:

How to create a brand story based on your factory's backstory or the artisans that make your product

Trademarks & patents 

From India to Amazon FBA:

All the steps you need to take from finding suppliers to getting your product live 

Overview of sourcing from India and differences with China

Products made in India and key production hubs

Sourcing via a sourcing agent vs factory direct:

Pros and cons

Which is the right option for you

What are Social Enterprises and how can you source via them

How to find and vet suppliers

Sampling best practices

Communicating effectively and building relationships with suppliers 

IP protection and NNN

Supplier contracts
Negotiating with suppliers:

What to negotiate (and what not to)

When is the right time to negotiate

How to negotiate

Packaging:

How to design the best package for your product

Eco-friendly options available in India

Shipping cartons, sizes, weights

In-stock head-start

Quality control:

How to ensure you get consistent quality for every shipment

Managing inspections

What to do when inspections fail

Shipping & logistics:

Shipping terms and what do they mean

What are the best options for shipping

How do they compare in terms of price and speed

How to save money when shipping from India

Customs & duties

Managing lead times and delays
Cultural sensitivities

What to do when things go wrong

Samples not what you expected

Inspection failed

Missed delivery dates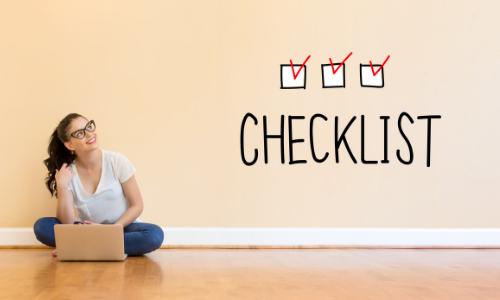 Here are some of the templates and checklists that you will receive: 
Cost Calculator Template

Purchase Order 

Product Specifications Sheet 

NNN Template

Factory Audit Sample Report 

Inspection Sample Report 

Sample Tech Pack 

Shipping Marks Template 

And more…
Get instant access to videos
When you sign up. you will get immediate access to all recordings of the Workshop that was held in Aug 2021. We will host the Workshop live once a year, and on-demand videos are available throughout the year.
The Workshop is conducted by a number of sourcing experts and successful Amazon sellers who have built private label brands with made-in-India products. 
Meghla Bhardwaj
Meghla has over 20 years of experience in the Asia sourcing industry. She has visited hundreds of factories and tens of trade shows in India and China and has a deep understanding of manufacturing and sourcing processes. 
Meghla is passionate about helping global Amazon and eCommerce sellers discover unique products to source from India. She has been interviewed on over a hundred podcasts and webinars about the benefits of importing made-in-india products. 
She is Co-Founder of India Sourcing Network and also sells on Amazon.
Margaret Jolly & Kevin Oldham 
Margaret and Kevin are Co-Founders of India Sourcing Network. 
They are successful and experienced Amazon sellers who have been actively buying products from India for over four years. 
Travelling to India to visit factories has allowed them to appreciate how suppliers work and what products they specialize in. They have also visited trade fairs in Vietnam, Hong Kong and Mainland China.
Sameeksha Sachdeva
Sameeksha is the Founder & President of Seair, one of the leading freight forwarders in India.
With over 12 years of experience in the supply chain industry, her constant endeavour is to merge complex international trade operations with up to date customer service tools to make supply chain a seamless experience for their customers.
Prasanna Mayandi
Prasanna, business development head at RSJ Inspection, is an expert when it comes to quality control and inspections. 
He advises importers on the appropriate quality and inspection standards they need throughout the supply chain. He helps minimize the risk of recalls, returns and complaints, protecting the brand and its equity.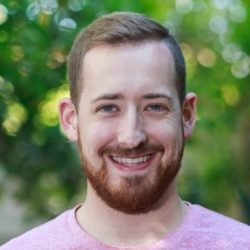 Josh Hoffman 
Josh is the founder of sourcing agency, Veritas Sourcing. He is an American who lives and works in India. 
While initially traveling to India as a buying agent, he moved into the sourcing role and has been sourcing products out of India for 3+ years. He now spends the majority of time based in North India. 
Leapfrog your competition
The business of sourcing has a lot of moving parts that all need to work together seamlessly so you can scale your business and have a healthy bottomline. 
Learning insider strategies and best practices from experts will help save you years of trial and error, and costly mistakes. 
Get India Sourcing Workshop so you can leapfrog your competition by buying unique products from India and build a sustainable, profitable and long-term private label business.
Get India Sourcing Workshop On Demand
Get instant access to the entire course and resources of the latest India Sourcing Workshop held in August 2021.
You will get:
Almost 12 hours of video content organized into easy to access chapters 

Sourcing templates and sample documents

80 pages of Notes that cover everything discussed during the Workshop