Find me a supplier - delhi fair
India Sourcing Network is excited to offer a new service to help you find a suitable supplier at the October 2021 Delhi Fair organized by Export Promotion Council for Handicrafts.
In partnership with sourcing agency Panoramic Sourcing, we will help our global buyers connect with the right suppliers for their products at the fair! 
Introducing our new service, Find Me A Supplier.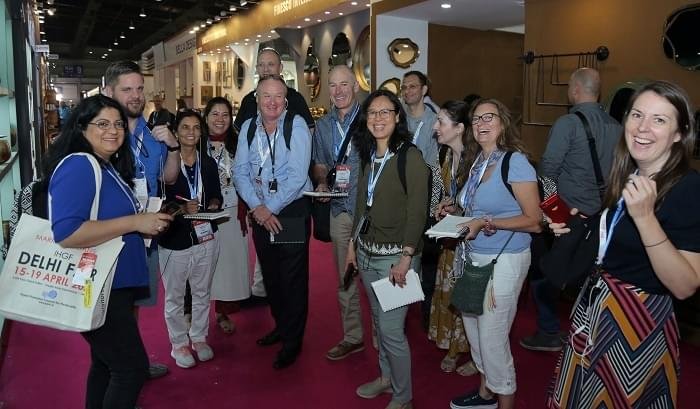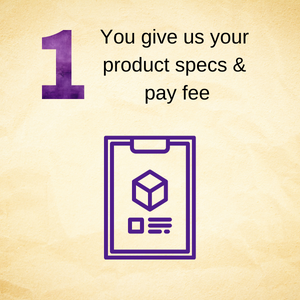 You give us your detailed product requirements by submitting the form below, and pay the fee.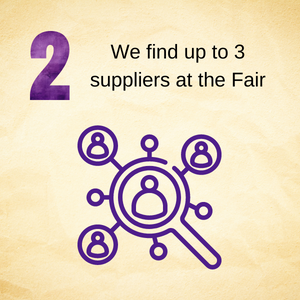 Our experienced sourcing agents will get to work, and scout up to three awesome suppliers for you at the Delhi Fair.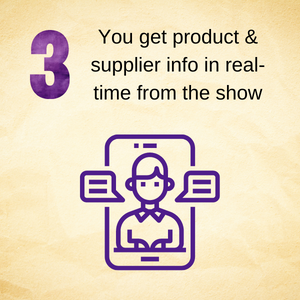 Our sourcing agents will send you photos, videos, product information, prices, MOQs, AND suppliers' contact information in REAL-TIME from the suppliers' booths! They can even do a live video call so you can "meet' with the supplier.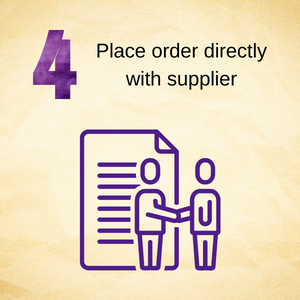 You can contact the suppliers directly to start the sampling and product development process, and place orders with them.
If you'd prefer a done-for-you sourcing service, Panoramic Sourcing can help coordinate sampling, product development, order placement, and quality control for you. They charge a 5% service fee on order value. 
If you decide to place an order via Panoramic before 15th November 2021, you will receive a 50% cashback of the fee paid for Find Me A Supplier!
What are the requirements
You must have a specific product in mind. Sourcing agents cannot find interesting products for you to source.
You must give us detailed product specs.
We will try to find up to 3 suppliers, but if the product is very specialized, we may be able to find less than 3 suppliers. If this is the case, we will recommend suppliers not exhibiting at the fair. 
In case our agents are unable to find even 1 supplier at the fair, we will ask if you'd like to receive vetted suppliers not exhibiting at the fair. If not, we will give you a full refund. 
Product categories at Delhi Fair
The Delhi Fair features handicraft product categories ranging from home decor, furnishings to gifts and fashion. Products are made from metal, wood, ceramic, glass and other natural materials. Soft goods such as furnishings are made of cotton, wool, silk and the like.
Houseware, tableware, kitchenware & hotelware
Bathroom accessories
Lawn, garden ornaments & accessories 
Lamps, lighting & accessories
Furniture & accessories 
Home furnishings & made-ups
Carpets, rugs & floorings
Bags, luggage & leather goods
Christmas & festive decor
Candles, incense sticks, potpourri and aroma
Decorative gifts (including corporate gifts)
Cane, bamboo fiber, natural & eco-friendly products
Stationery and paper including handmade paper
Fashion jewelry, bags, scarves & accessories
Why find suppliers at the fair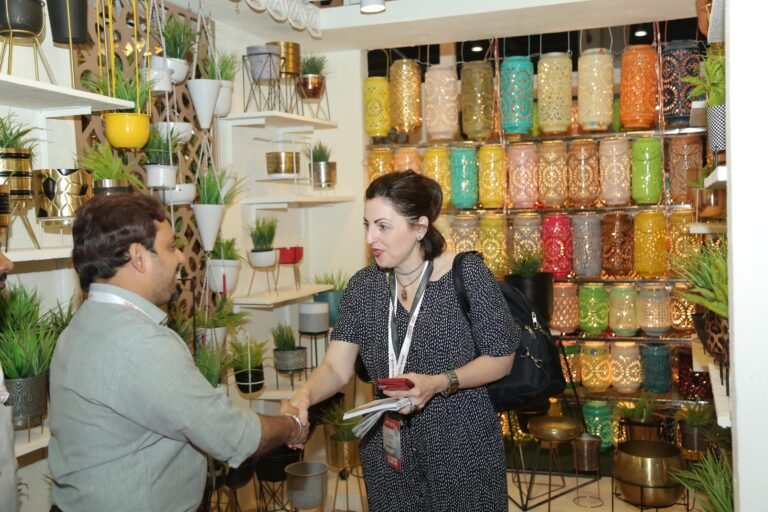 Exporters usually showcase their latest and best products at exhibitions.
Suppliers will give you more attention as they are the expo to meet buyers, and don't have any other distractions.
It's easier to determine a supplier's expertise and capability by seeing the variety of products they showcase in their booth.
You have access to sourcing agents lead by two highly experienced and professional sourcing experts at Panoramic Sourcing. Not only will they find you your dream supplier, but they will also be able to guide you if you're new to sourcing.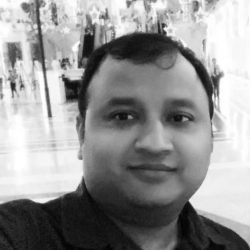 Rajat Gupta 
With nearly 15 years' rich experience in buying and sourcing operations, merchandising operations, order management costing, sampling, vendor management and import documentation, Rajat is proficient in effectively managing merchandising operations involving requirement analysis, production, dispatch and liaison to ensure on time achievement of organizational targets. 
He has successfully dealt with various international clients and brands namely Tom Tailor, Abercrombie & Fitch, Roots Canada, Aritizia, Prana, Drykorn, Celio, and many more.
Ajit Jha 
Ajit is Business Partner of Panoramic Sourcing. He has 20+ years of experience in sourcing, costing production planning, factory compliance and product compliance.
He is skilled in getting customers' requirements realised at factories. Global brands he has worked for in his career are Superdry, PLT, Next, River island, Animal, Brakeburn, Baublebar, TJX, Ross, Roots, Aritzia, Prana, Celio, Drykorn, Tom Tailor, IKEA and more.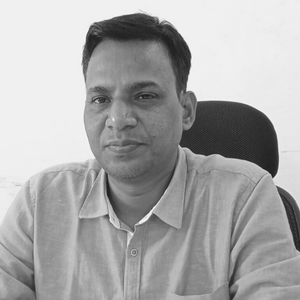 The Delhi Fair is being held from 28th October to 31st October, 2021