Loza & Loza LLP - US-based law firm to file your trademarks for Brand Registry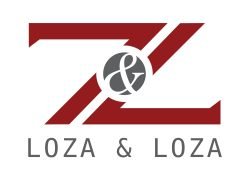 US-based Loza & Loza LLP is a nationally-ranked mid-sized intellectual property & litigation law firm, comprised of over three dozen experienced trademark and patent attorneys  located across the United States.  
Loza & Loza clients include small start-up ventures, individual inventors, as well as Fortune 500 companies. They build lasting relationships with their clients to better assist and strategize with them throughout the development and lifespan of their intellectual property. 
They are adept at developing strategies for maximizing the value of trademark portfolios and providing solid advice related to trademark protection as it relates to e-commerce platforms like Amazon.
Christina S. Loza has a breadth of experience working for a large firm and as in-house intellectual property counsel.

Given Tina's experience, she is adept at working on an intense caseload as well as being sensitive to the needs and budgets of small and mid-sized businesses that are growing and investing in their intellectual property portfolios.
Tina is dedicated to providing high-quality services and personalized attention to her clients.
She has experience in all areas of intellectual property law including trademarks, patents, copyrights, trade secrets, domain name disputes, internet law, eBay dispute resolution, as well as IP licensing, counselling, and litigation.